Sword of the Fae
The Unseelie of the Fae want to take over Harbor City, and only one person stands in their way.
The problem is, Rhychard Bartlett wants nothing to do with the faerie world. However, now that he's taken possession of the Guardian Sword, which he claims an elf tricked him to do, he's stuck being the hero no one can know about.
This night definitely calls for a drink.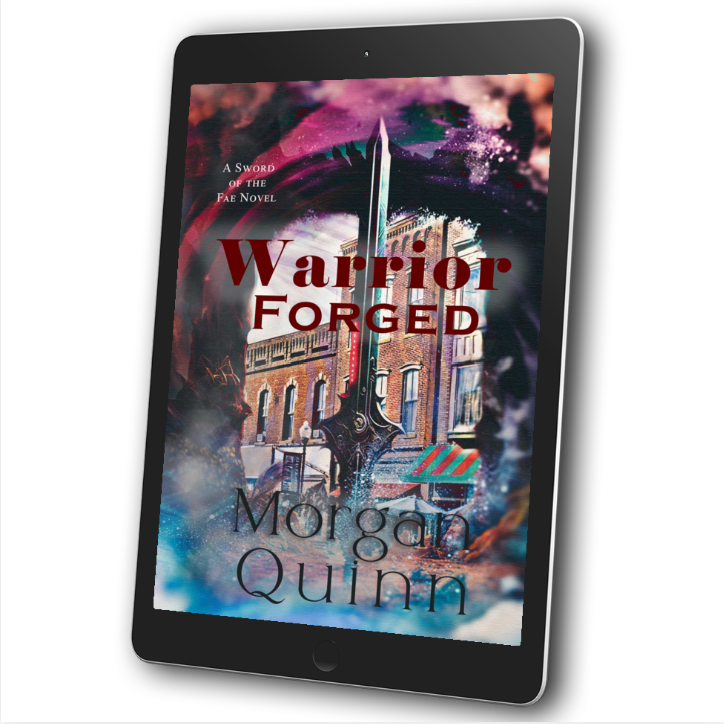 Warrior Forged
A reluctant hero, a psychotic demon, and the city that lies between them.
Rhychard Bartlett only had one thing on his mind that night—to propose to his girlfriend, Renny Saunders. However, a scream that freezes the blood in his veins changes the course of his life forever. READ MORE
GET THE EBOOK
GET THE PAPERBACK
Demon's Harvest
A reluctant hero, a determined demon, and the fight for a city that took everything from him.
Rhychard Bartlett surrendered, becoming a Warrior of the Fae even though it cost him the love of his life. And now, it might just cost him his hometown. READ MORE
Pre-Order Now!
Dark Warrior
He lost it all. The love of his life. His purpose. His world. Yet, the faerie world demanded even more.
After sacrificing everything, Rhychard Bartlett lost the one thing he couldn't afford to lose - the woman he wanted to marry, and yet, the Unseelie weren't through with him yet. READ MORE
Pre-Order Now!